Guest Speaker at the Mensa Conference 2015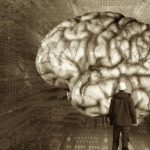 Thought before the presentation: I have decided to make my presentation interactive rather than simply informative. I will conduct a real-time demonstration of evaluating the feedback ability of the Mensa collective to demonstrate the role of Second Order Cybernetics in digital engagement. It should be quite challenging as Mensans are notoriously bad at coming to an agreement – they examine too many possibilities. That however is exactly what I am hoping for because it is the iterative process that results in Managed Evolution.
After the Presentation: Gathering data on-the-fly during a presentation was a challenge but the group was very responsive. Interesting learning experience, for them and I!
Related Posts
More From This Category