Entrepreneur, Researcher, Presenter, Consultant, SEO +

Diane has worked in a variety of fields over the years. Her early career was in Visual and Performing Arts but the emerging field of Information Technology ignited a passion for academic research.
The employment details here are those relevant to her chosen field of study 'digital networked technology'. Therefor this history does not included earlier activity but it can be provide it if required.
Her career has been entrepreneurial and consulting typically in the form of projects and ventures. Significant projects are summarized and some were undertaken parallel to full time study.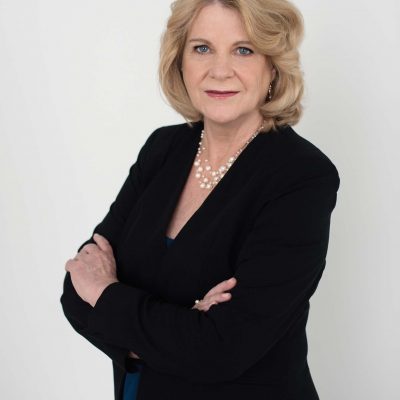 View Linked In Profile
Career Highlights
Search Optimization and Marketing
| Years of Service: | 1999 - ongoing (limited activity) |
| --- | --- |
| Location: | Sydney - Australia |
Company Description:
Online Search Engine Optimization Consulting.
Position Held:
Provided general Internet Consulting, SEO (Search Engine Optimization) and SEM (Search Engine Marketing). I cut back international clients when I started my undergrad degree and all but one during final stages of my PhD – I retained this client to keep in the involved and updated with SEO and SEM activities.
Activities
Provided Research and Reporting to clients which included Financial Times UK & Savill Gardens UK.(2002-2003)
Provided ongoing SEO – Search Engine Optimization to clients including IoD – (Institute of Directors from 2000-2004), IEEE – (The Institute of Electrical and Electronics Engineers from 2001 to 2004) and Blackmores (from 1999 to 2002)
I cut back to a single client during final stages of the PhD – this client was retained to keep me involved with SEO and SEM activities but with reduced pressures.
Online Events
| Years of Service: | 1999 - ongoing |
| --- | --- |
| Location: | Auckland - New Zealand |
Company Description:
Online Events Industry.
New Zealand and Australia
Position Held:
Served as 'Brains Trust' from formative stage.
Activities
Research and provide advice on academic and commercial trends.
Flavour and Fragrance labratory
| Years of Service: | 1999 - 2003 |
| --- | --- |
| Location: | Sydney - Australia |
Company Description:
Flavour and Fragrance Laboratory and manufacturing Company.
Operating in Australia and Asia.
Was bought out by Orica.
Position Held:
Part of a two-person consulting team.
We were contracted to scope, upgrade technology and transition entire company to an intranet. This included transitioning existing records to digital format, integrating existing software packages to the new intranet interface and training staff, many of which were computer illiterate.
Activities
Coordinated the implementation of hardware and software necessary for IT upgrade for entire company.
Introduced and trained staff on new technology and work methods.
Researched methods for dealing with change management and work re-allocation.
Developed and customized training processes to suit various staff levels.
Assisted in research and scope requirements for the integration of data systems.
Collaborated on development of a Content Management System (CMS). It should be noted that at this time CMS's were not generally available. We developed this CMS system before shrink-wrap solutions for small to mid tier businesses was available.
Developed the front-end interface for the Company Intranet.
Introduced and trained staff on the CMS system and developed user manuals.
Developed multimedia material for in house presentations of the final system.
Developed motivational material for key personnel when presenting the system to staff, Branches, Clients and their Asian Division.
Deployed the same system in their Singapore branch.
Software Development
| Years of Service: | 2001 - 2003 |
| --- | --- |
| Location: | Sydney - Australia |
Company Description:
Start up specialty Software Company for the restaurant industry.
Position Held:
Corporate Identity Consultant.
Activities
Designed corporate identity.
Created all graphics for the software. This included icons and user instructions in Flash. Note this was not common at that time for small businesses.
Designed packaging and manuals.
Built website which incorporated product demonstrations in Flash. Note this was before YouTube.
Created publicity documentation.
Product Conversion for Online Delivery
| Years of Service: | 1999 – 2000 |
| --- | --- |
| Location: | Sydney - Australia |
Company Description:
Conversion of 'Real-world' Mathematics Product to online delivery.
Position Held:
Education Consultant and Interface Design.
Activities
Developed project from concept to delivery.
I did most of the website development but outsourced some aspects such as database calculations for cumulative scoring.
Coordinated additional personnel to execute outsourced work.
It should be noted that at this stage mathematical symbols were difficult to represent visually. The GUI interface was still primitive. As a result I developed creative solutions for the math symbols.
Community Project
| Years of Service: | 1995 – 1997 |
| --- | --- |
| Location: | Hervey Bay - Australia |
Project Description:
Community Services for the city of Hervey Bay.
This project was my own initiative and certainly ahead of its time.
The project was to develop a citywide intranet to provide free digital networked technology resources and technology education to this small rural city.
At the time local governments had not yet seen the potential of digital networked technology.
Activities
Research and compare demographics of Hervey Bay, other Australian communities and similar global projects for project viability.
Present the results in an easily digestible multi-media workshop to motivate education, business and community groups aligned with this project.
Provide research and guidance in the initial stages of this project.
I identified potential opportunities in what has now become known as 'community networking'.
Building Trade "Display Center"
| Years of Service: | 1996 |
| --- | --- |
| Location: | Hervey Bay - Australia |
Project Description:
Multimedia Touch Screen.
The project was for the development of a touch screen terminal system, as a kiosk, to offer information to Centre visitors. Again this project was before its time and is now commonplace.
Activities
This project involved the use of Internet technology merged with graphics, sound and video and Meta tags for keyword search which was still a new concept.
The newness of the technology required educating, training and motivating exhibitors in order to extract the best and most appropriate information as well as finding appropriate methods for its presentation.
The result was what would now be known as an information kiosk with one sub-website per exhibitor.