The Impact of Digital network Technology on Individual and Societal Truths.
Abstract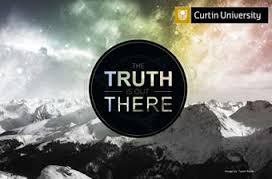 The truth may be out there but do we want to hear it? Is it accessible, if so, for how long. Engagement with digital networks appears to enmesh human activity and behavior in a significant and iterative way, and seems to result from the inherent nature of digital networks and individual' characteristics such as personality and decision-making style. Add to this increasingly ubiquitous and embedded digital networks in society and you find a cocktail for an unanticipated digital divide that may not be reversible as truths are channelled or concealed.
This paper explores how digital network technology affects individuals as a truth seekers and how the individual affects truths available to society. It touches on human/tool synthesis and the outsourcing of cognitive processing to digital technology which creates both risks and benefits to the individual. Artificial intelligence in the form of algorithms and software is considered particularly in the light of its impact on society. The paper concludes by looking at how digital network technology is creating an unanticipated digital divide due to the channelling of information. The overall purpose of this paper is to provide substantiated insights in this area and provide the groundwork for further research and discussion.
Related Posts
More From This Category